If you are looking to get new windows in your Downriver Michigan home, you don't have to settle for the same style you currently have. In fact, many of the replacement windows in Downriver Michigan today can come in almost any size, style, or configuration. There are plenty of options out there to make sure you get the most out of your home's windows. So if you are ready for something new, here are some of the most popular options to choose from.
Popular Window Designs To Consider For Your Downriver Michigan Home
While it's important to get the replacement windows that can make your home look great it's also important that they are installed correctly. Having a window that is not properly installed can lead to all sorts of problems in your home including decreased value, lower energy efficiency, and even become a safety issue. Make sure any windows that are installed in your home are installed by professional home improvement contractor in Downriver Michigan. With that being said, here are some of the window styles and types you may want to consider and some details about each: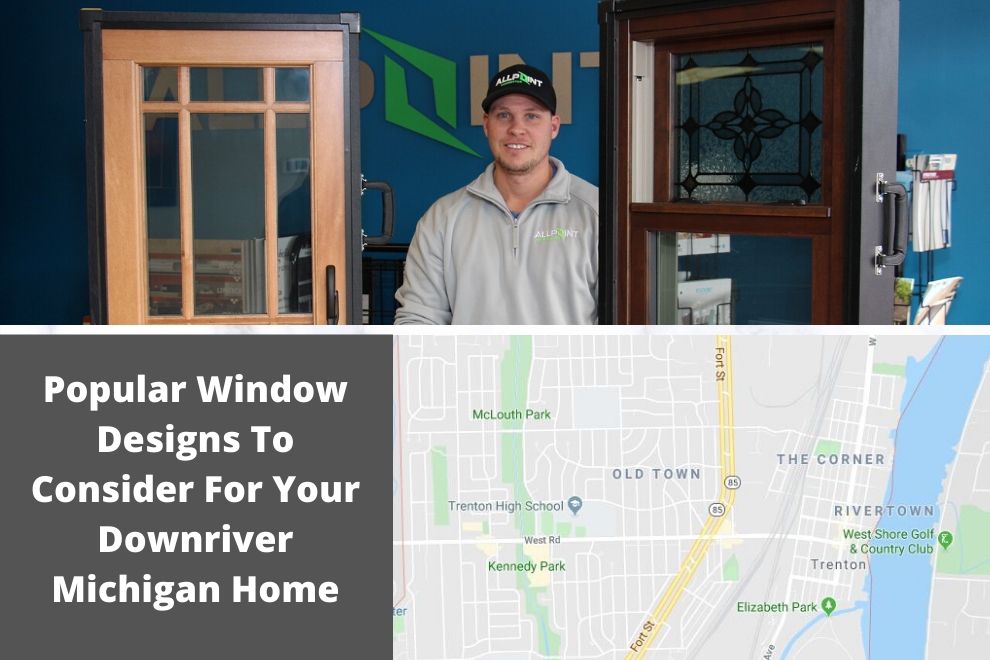 Single Hung Windows
One of the most common window options, the single hung window is an affordable, and easy to install style. There are two separate panels of glass set up vertically, but only the of the panels is movable. This means that the top part will be set where it is, while the bottom panel can be moved up and down to create air flow. These windows will limit your view outside with a middle sill, but you can also add more boards to create further separation in the panels and make them more aesthetically appealing from the outside.
Double Hung Windows
Double hung windows are set up in the same way that single hung windows are. However, the two panels are both on sashes, allowing them to move. This means you can chose to open the bottom, or the top panel to get air flowing through your home. These windows are also easier to clean than single hung windows.
Sliding Sash Windows
Sliding sash windows are designed to be similar to a double hung window, but slides horizontally, rather than vertically. This means that it moves along a track on the bottom of the window, and allows for you to get air to flow, without having to push up and down. This makes them much easier to use and ideal for over sinks where it may be harder to move a vertical window up and down.
Casement Windows
If you want functional windows that can open and close, but do not want the obstructed view that hung windows have, you can opt for having casement windows installed. These windows are connected to the sill with hinges, similar to a door. This means that there are no lines or locks blocking your view outside. They are also very easy to open and control because they are operated with a crank. Casement windows are also ideal for catching side breezes.
Awning Windows
Similar to casement windows, the awning window style provides you with an unobstructed view and is operated via a crank system. However, these windows are connected with hinges going horizontally over the top of the window, allowing it to open from the bottom. This creates a window pane that looks similar to an awning when opened. It also helps to block rain and debris from getting in, without sacrificing airflow.
Fixed Windows
If you prefer to go with a window that will give your more light and a better view, you can also consider a fixed window. A fixed window cannot be opened, so there is no air flowing through them. However, fixed windows can create a feature in your home and greatly increase your curb appeal. Especially if you go with a bow or bay window.
Whatever style of window you choose for your home remember to use a properly qualified home improvement contractor to inspect, repair, or install the new windows. One of the best and most qualified contractors in Downriver Michigan is All Point Construction. They are endorsed by Pella Windows & Doors and they are fully licensed and insured. Call them today at 734-407-7110 for a free, no obligation quote and consultation on the different styles of replacement windows that may be suitable for your home.