There are many different shapes and styles of windows today. You can get small block windows that are only a few feet wide and tall and you can get huge bay windows and bow windows that span an entire room from floor to ceiling and wall to wall. But choosing what the window is made of and getting the best choice leaves some people in the dark. In this article I'll discuss the different types of window frame materials in Michigan so you can make a better choice with your next home windows project.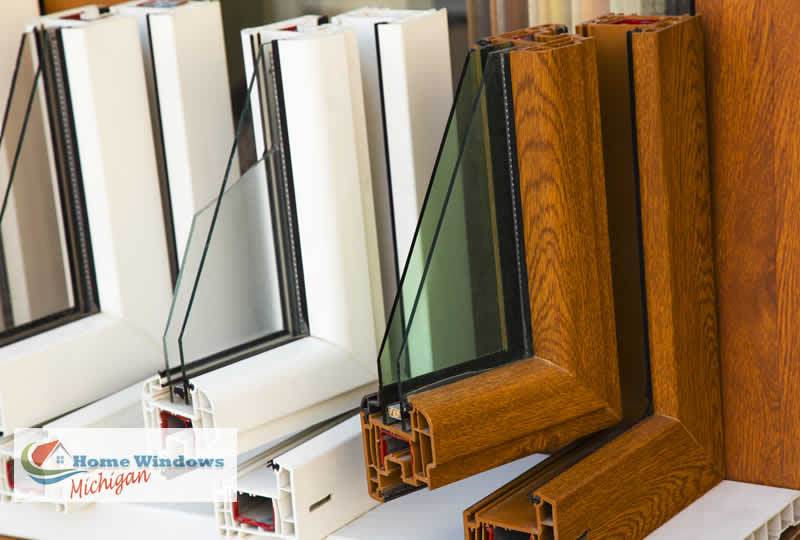 Choosing Window Frame Materials in Michigan
Home windows in Michigan are made from different types of materials. This article will go over the four most common types of window frame materials in Michigan and discuss the pros and cons of each. If you're considering getting new windows or replacement windows in your home then be sure to ask about the frame materials and choose which one best works for you.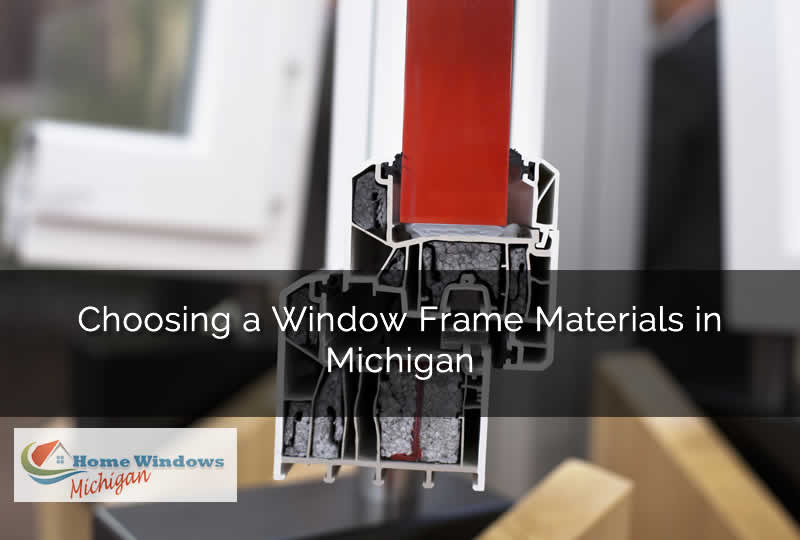 Vinyl Framed Windows
This is one of the most common home windows on the market today. In fact about vinyl framed windows sell more than all other frame materials combined. Vinyl framed windows make up about 67% of the entire home window market. The reason is because they are durable, energy efficient, and inexpensive. A typical vinyl window of average size can be less than $200 each on the low end. This is one reason why they are so attractive to home owners and do it yourselfers alike. They work well for energy efficiency as well.
Some of the downsides to using a vinyl window frame materials in Michigan is that the welds in the window can look a little plastic. They also can't easily be painted. What's even worse is that they only come in a few standard colors. White is the most common color but other colors can be ordered in some cases. The problem is that even with additional colors there is a very small choice of colors.
Fiberglass Framed Windows
Much like vinyl, fiberglass windows are extremely energy efficient. They share a common property with vinyl with the fact that they aren't subject to problems from rot or insects. They also don't need to be painted in some cases but can be if you desire. The strength and durability of fiberglass framed windows are a little better then vinyl window frames however and you won't see the plastic fusion welds that you have on vinyl windows.
The downside of fiberglass framed windows is mainly the price. Compared to a vinyl framed window the fiberglass window can be twice as much. However, the selection of fiberglass windows far exceed those of vinyl window frames with different moulding patterns, colors, and even designs in the frame.
Aluminum Framed Windows
Just a few decades ago aluminum framed windows were quite common. They made up a good share of the home window market but over the past decade or so their popularity has declined dramatically. Many home improvement stores no longer stock a huge selection of aluminum framed windows because of this. You're still able to order them and they still remain popular in store fronts for commercial buildings but for residential windows in Michigan they just aren't that popular anymore. The price of aluminum framed windows can be volitil with the cost of aluminum going up or down. On the bright side however, aluminum framed windows have less of an environmental impact than vinyl or fiberglass and can be recycled later.
Wood Framed Windows
Wood framed windows has been around for as long as there have been home windows. And although they have other window frames which seem to be much better in terms of durability, energy efficiency, and cost they still have a large share of the market. Wood framed windows are still available and are a bit higher priced than vinyl framed windows. They do have problems associated with them and one of the biggest is they are high maintenance windows. They will need to be painted every few years and they can be attacked by insects like termites that can destroy them. On the bright side however, they give a look that is difficult to be mirrored with other window frame materials. If you want a wood look then it's best to go with a wood framed window.