If you live in a noisy area and want to regain some peace and quiet in your home, you may not be thinking of upgrading your home windows in Downriver Michigan. There are plenty of ways to soundproof your home so noise doesn't escape, but it is much harder to keep noise from getting in. One way you can do so is by updating your windows which is  easily the best way to get that peace and quiet you want.
How To Block Out More Sound With Your Windows in Downriver Michigan
Installing new replacement windows in your Downriver Michigan home can have a lot of benefits. With increased efficiency and decreased energy bills, you are looking at around 80 percent of a return on your investment. But new windows are also a great way to create a barrier between the interior and exterior of your home when it comes to sound too. To help add some extra sound proofing to your windows, there are some extra features you can consider.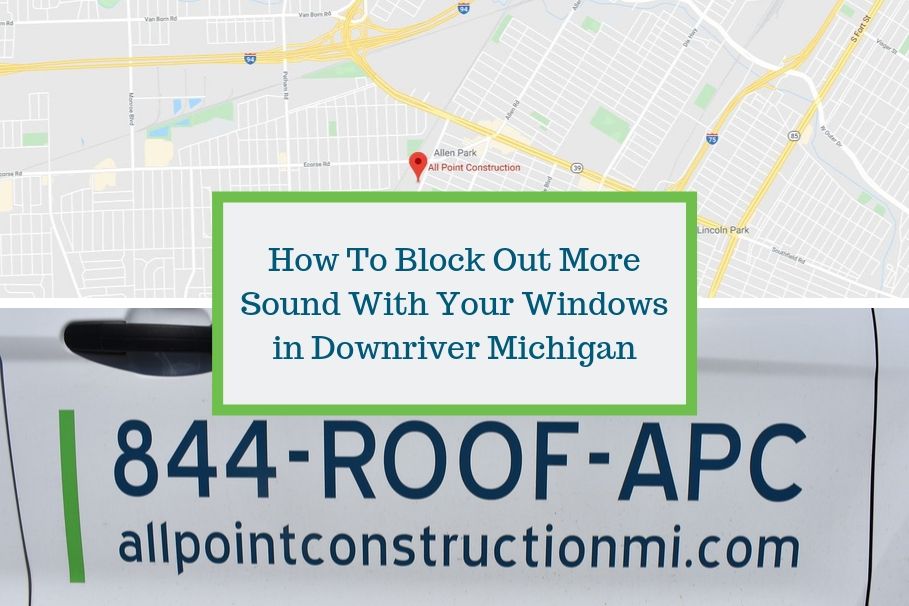 Laminated Glass
Often referred to as security glass, laminated glass is designed to provide additional safety measures against intruders or accidental window breaks. The pane of glass is strengthened by heat and then attached to a thin layer of plastic. The bonding of the plastic and glass won't impact your view through your windows, but will create a stronger window. The design also helps to make it harder for noise to get through.
Thicker Glass Panes
If you don't want to go with a security window, you can also opt for a thicker pane of glass. The thicker pane creates a larger barrier and make it harder for sound to get through. Ideally, you want to see your window pane at around half an inch for maximum effectiveness.
Multiple Glass Panes
For greater energy efficiency and sound proofing, you can also choose to go with more than one pane of glass in your window. Double and triple pane windows are available, and can even come with gas fillers in between the spaces to make it harder for air to get through and affect your home's temperature. While this is more expensive because it is more glass, you will be able to make some money back from monthly energy bill savings. Altogether, the panes should equal at least an inch in thickness to keep sound out.
Larger Gaps Between Panes
If you choose to go with a double or triple pane window, you should also consider the amount of space between the panes. This separation between panes, or dead space, makes it easier for your windows to trap and muffle sound before it gets into your home. By making it more difficult for sound to transfer through the windows, you create greater noise reduction.
Other Ways To Cut Out Outside Noise
If you still need more soundproofing, there are other things you can do in your home.
Look For Gaps
New windows will get rid of gaps in that area, but you also need to look around the rest of your home. Doors, vents, and foundation can all be problematic if not properly sealed off.
Add Insulation
Insulation is key when creating any barrier in your home. Your windows, walls, and even attic need to have the proper amount and quality of insulation to be most effective. You can easily have your insulation checked out by a professional to guarantee it is up to standards.
Add Thick Curtains
Thicker curtains add another layer for sound to get through before it gets to you. This not only helps block out unwanted light and cold, but can help make it quieter in your home if you are still experiencing a little too much noise.
Update Your Siding
Wood and vinyl are very common siding options, but do very little to reduce noise. Consider going with brick or stone for your siding to create more noise absorption before it can get into your home. You may also consider getting fiber cement siding installed which has an excellent warranty and noise reduction properties.
Call a Professional
For any type of home window installation or repair you'll need to always use a fully qualified contractor to do so. For the Downriver Michigan area, that professional is All Point Construction. They are a Pella Windows endorsed contractor in Downriver Michigan. Call them today at 734-407-7110 for a free consultation on your home's windows.