Installing new windows in your home is an exciting experience for many homeowners, but it can also be a stressful one. It's important to make sure that the job is done properly by a professional and that you get the most out of your investment for new windows. That's why hiring a professional window company is always worth it in the long run.
The Many Reasons Why Hiring A Professional To Install Your Home's Windows Is Important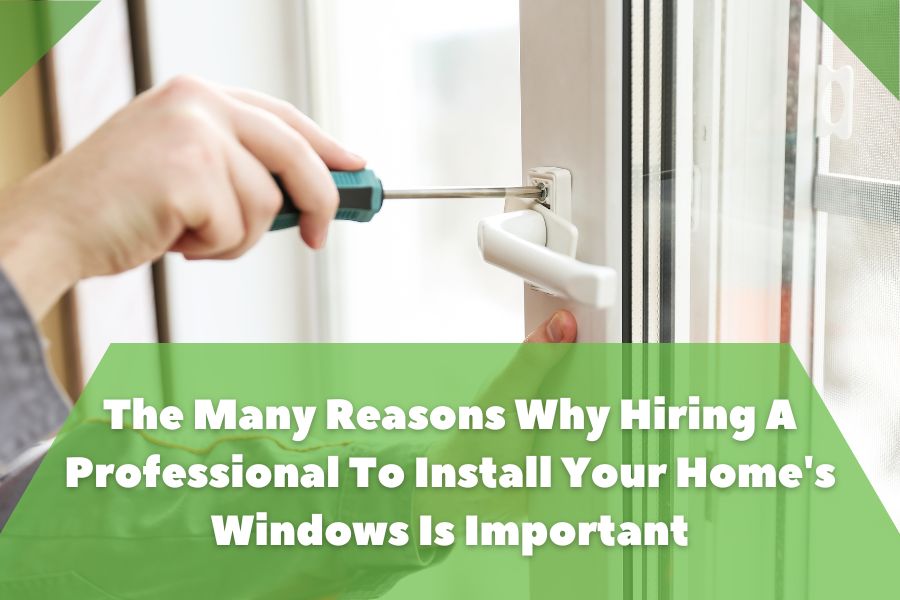 Windows are a vital part of your home, not only do they provide ventilation and natural lighting, but they also give your home a boost in its curb appeal. But when it comes to window installation, it's important to know that this isn't a job for just anyone. It's best to leave it to the professionals that have the experience needed to properly install your home's windows so you can avoid these potential issues.
1. Professionals Have The Expertise
Professional window installers have years of experience working with various types of windows and know all the tricks of the trade. They will be able to install your windows quickly and correctly, ensuring that they last for years to come.
2. Safety Should Always Come First
Window installation can be dangerous if not done correctly or safely, which is why it's important to hire a professional installer who knows what they're doing and has safety protocols in place.
3. Professionals Use Quality Materials
Professional window installers use quality materials that will ensure your windows last for years without needing any repairs or replacements. They will also be using quality tools designed specifically for installing windows, so you can rest assured knowing that everything is being done correctly and safely.
4. Attention To Detail
Professional installers pay attention to all the small details when installing your windows, meaning there won't be any gaps or air leaks when they're finished installing them. This will help keep energy costs lower as well as increase the overall comfort in your home since no cold air will be seeping in through cracks or gaps around the window frames.
5. Warranty Is Included By Professionals
Most professional window installers offer warranties on their workmanship so you know that if something goes wrong with your installation, they'll take care of it at no additional cost to you (as long as it's within their warranty). This peace of mind is invaluable when making such an investment in your home.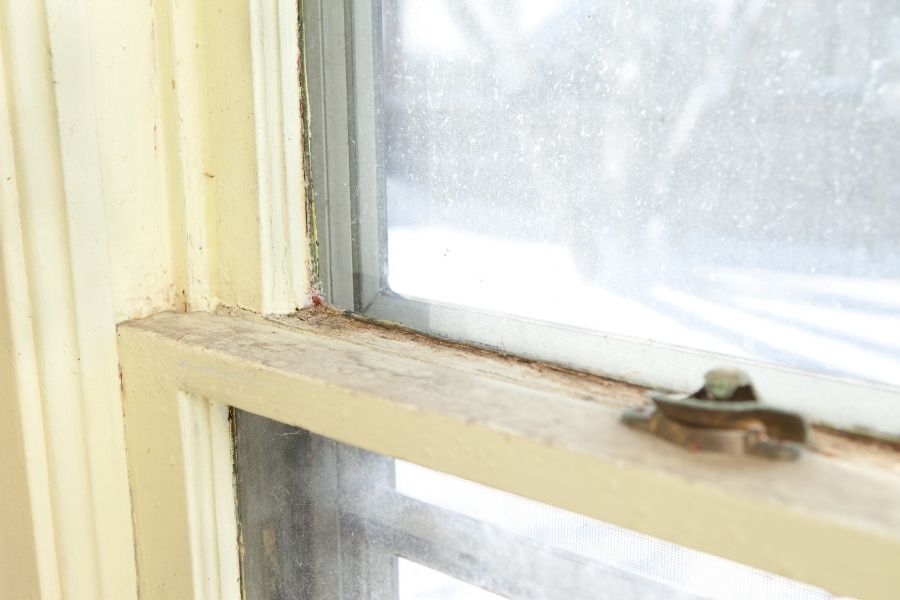 6. Time Savings
DIY projects tend to take much longer than if you hire a professional installer because they already have all the necessary skills and tools required for the job at hand, allowing them to complete the project much faster than if you attempted it yourself without having much knowledge about what needs to be done exactly or how best to go about doing it properly and safely.
7. Cost Savings
While hiring someone may seem like an expensive option upfront, it can actually save money in the long run since DIY projects often end up costing more due to mistakes made during installation which then need repairing or replacing down the road. Plus, professionals usually offer discounts for larger jobs like installing multiple windows at once, reducing overall costs even further.
8. Trustworthy Advice
A professional installer will not only provide expert advice on which type of windows would best suit your home but also answer any questions you might have throughout the process, ensuring that you get exactly what you need out of this investment. Allowing someone with experience and expertise make decisions regarding one of biggest investments into your home lets you rest easy knowing that everything was done correctly.
Ultimately, hiring a professional window installer is the best way to ensure that your windows are installed correctly and safely. With their expertise and quality materials, you can rest assured knowing that your windows will last for years to come with no need for repairs or replacements. Plus, you get the added benefit of saving time and money by avoiding costly mistakes by trying to do it yourself.
Hire A Professional Instead
Installing new windows isn't something most people do every day—which makes hiring a professional even more important! Not only do they bring expertise, safety protocols, quality materials, attention to detail, warranties, time savings and cost savings; but also trustworthy advice that ensures you get exactly what you need out of this investment into your home! Don't hesitate—hire a pro today!