A huge misconception about home windows is that if they aren't broken they don't need to be replaced. While a broken window or the glass in a window is certainly a reason to replace the windows there are many other reasons why your home windows in Downriver Michigan may be failing as well. Here are some reasons why you may want to consider replacement windows for your Downriver home.
Broken Windows Aren't the Only Reason Why You Need Replacement Windows in Downriver Michigan
Replacement windows are an important part of home improvement. They can add insulation, keep the cold out in the winter, and keep the heat out in the summer. But replacement windows offer more than just functional benefits. They also add to a home's curb appeal, making it look more attractive from the outside. And replacement windows can increase a home's value if it is ever put up for sale. So if you're considering replacement windows for your Downriver Michigan home, here are some things to keep in mind.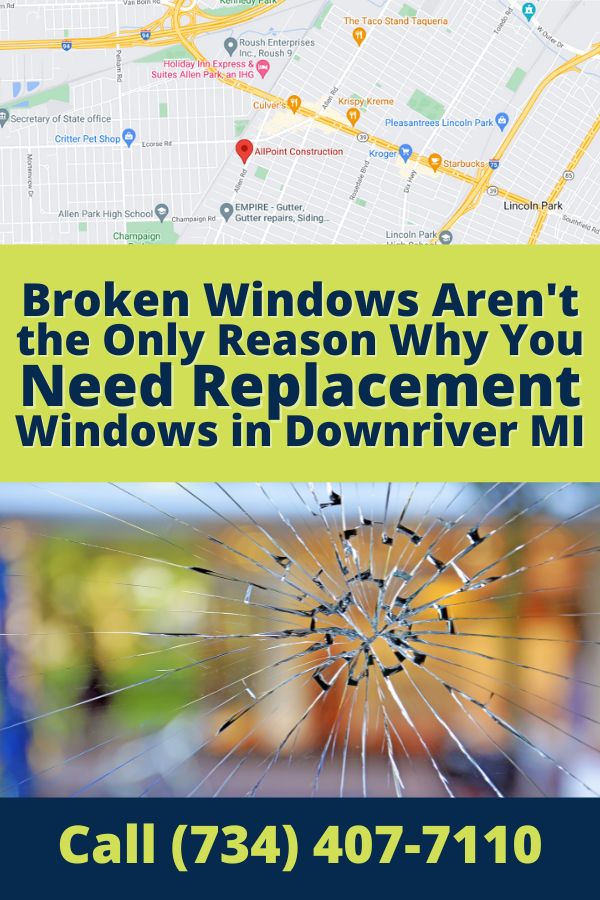 Replacement Windows Offer Better Energy Efficiency
One of the main reasons to replace your old windows is for the increased energy efficiency. Newer replacement windows are much more energy efficient than older windows. They have better seals and are often made with more efficient materials. This means that they can keep the heat in during the winter and the cool air in during the summer. This can lead to lower energy bills and a more comfortable home overall.
Replacement Windows Can Enhance Your Home's Curb Appeal
In addition to being more energy efficient, replacement windows can also enhance your home's curb appeal. This is because replacement windows come in a variety of colors, styles, and shapes. You can choose replacement windows that match the style of your home perfectly. And if you want to make a big change, you can even choose replacement windows that are a completely different style from your current windows. This can give your home an entirely new look.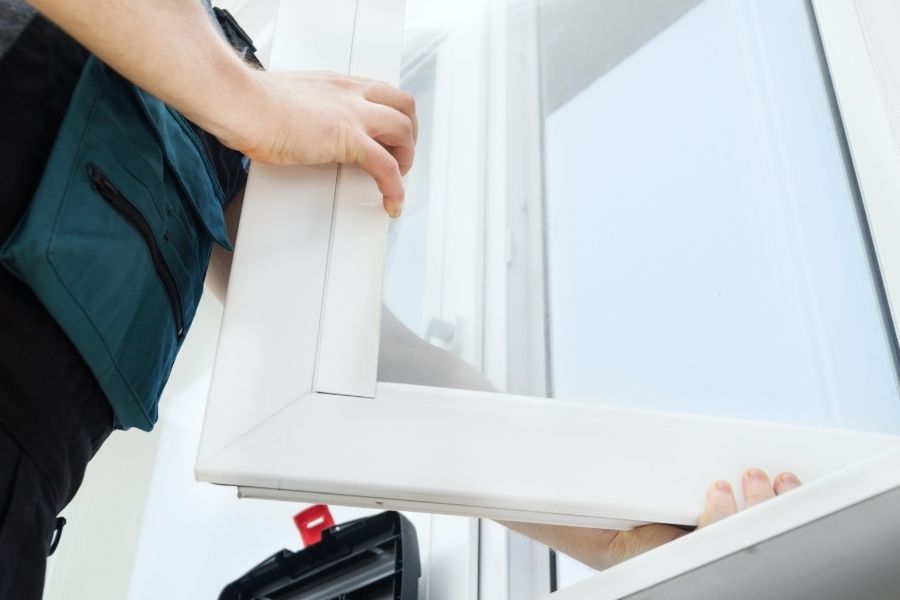 Replacement Windows Can Increase Your Home's Value
If you're thinking about selling your home in the future or getting a home equity loan, replacement windows can actually increase its value. This is because replacement windows add to the curb appeal of a home and they also make it more energy efficient. These are both things that potential buyers will be looking for in a home. So if you're planning on selling your home, replacement windows can be a great investment.
Make Your Home Safer and More Secure with New Replacement Windows
Another reason to replace your home windows is for safety. Older windows can be easy to break into. And if your windows are broken, they can be a way for burglars to get into your home. But replacement windows are much more secure. They're often made with stronger materials and have better locks. This can help deter burglars and make your home safer overall. Most replacement windows now come equipped with tamper proof double locks.
Replacement windows are also a great way to improve the security of your home in case of a fire or other emergency. Windows should be easy to open and stay open at the point where you place them. They should not fall closed. If you need to have an exit from your home having a window that is easy to open and accessible is crucial to safety. If you haven't checked your windows lately, it may be a great time to do so before an emergency strikes.
Conclusion
There are many reasons why you may need replacement windows for your Downriver Michigan home. Whether your windows are broken, outdated, or simply not as energy efficient as you'd like, replacement windows can offer a number of benefits. So if you're thinking about replacement windows for your home, keep these things in mind.
To get a free quote and consultation on your home improvement project be sure to call a professional such as All Point Construction in Downriver Michigan. They offer free, no obligation consultations on projects and can provide free quotes and even financing for home windows projects. Call them today to speak with one of their home windows professionals at (734) 407-7110.