Do you feel a draft when you sit next to some of the windows in your home? Maybe you've noticed a slow rise in your home's energy consumption and have determined that it can be because of your home windows starting to fail. In either case getting new replacement windows in your home can certainly help to improve these conditions but there are some things that you'll need to consider if you're thinking about getting replacement windows in Downriver Michigan. Here are five components that can help your project be a massive success or an epic failure if you ignore them.
5 Key Components To Consider When Getting Replacement Windows in Downriver Michigan
Most of the windows made today are worlds better than those made a few decades ago. Today, more concern is focused on making the window more functional while improving the energy efficiency. There are also more options available today than ever before which can make the decision of which windows to get for your home a bit confusing. And while these options are vast, as long as you stick to a few key concepts you'll be able to decide on the best window for your home. Be sure to consider these 5 tips when getting replacement windows installed in your home.
Consider the Windows Energy Efficiency Rating
Replacement windows today are much better in terms of energy efficiency than most older windows but you'll need to compare the available windows to get a better understanding on how energy efficient they are. Every window and door sold has an energy efficiency rating displayed so that the consumer can see just how energy efficient that window is. You can easily compare windows ratings to determine which is best for you. Typically, the better the energy efficiency rating the more the window will cost.
Learn the Warranty
Windows today are sold with a manufacturers warranty and these warranties can vary from manufacturer to manufacturer. Some warranties are only for a short time such as one to five years and others are much more robust and lengthy lasting 20 years or more. One thing you'll need to determine along with the length of the warranty is the coverage. Some components of the window may be covered differently than others. Such as the sash may have a warranty of 5 years and the locking mechanism may have a warranty of 20 years. It can be confusing when you ask about the warranty and it states 20 years but it may no include the entire window. Workmanship guarantees are another area you'll want to learn about before getting any replacement windows installed in your home.
Once Installed How Will it Be Cleaned?
There are different types of windows which can be very different to clean. For instance, double hung windows typically have two sashes that can be tilted inward for easily cleaning the exterior of the window from the inside of the home. Single hung windows will require exterior cleaning access and typically can't be done from the inside which can make cleaning second story windows very difficult and time consuming.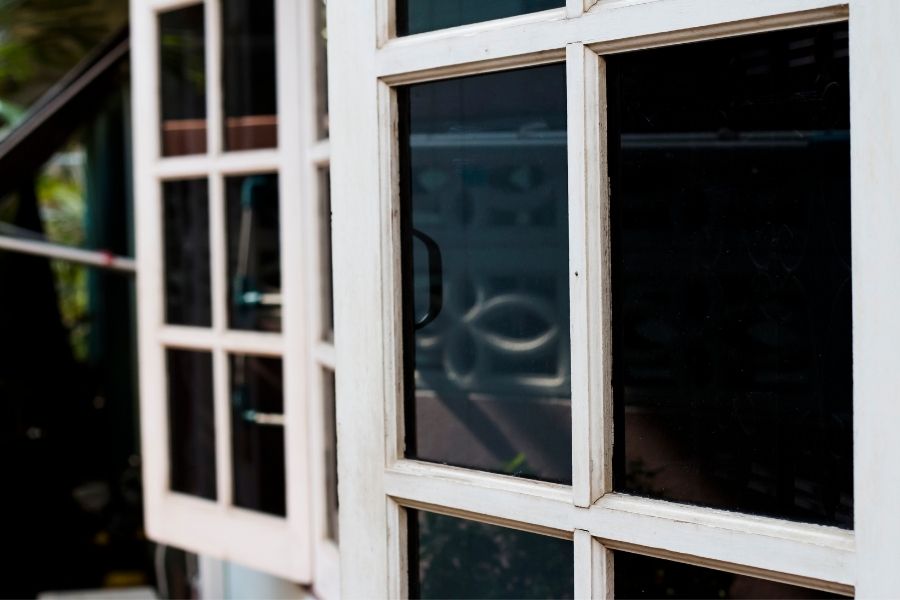 Will they Add Curb Appeal to Your Home?
Adding new windows to your home is a great way to make it more energy efficient but you'll also want to determine how they will impact the overall appearance of your home and it's curb appeal. Most replacement windows will improve curb appeal but it's worth noting here especially if you have a older home that has more historic lines than most homes.
Are They Professionally Installed?
Installing replacement windows is not a do it yourself project. Although you may be able to install the window and it look great there may be items you missed which can mean the entirety of the energy efficiency of the window will be lost. Instead always get a professional installer for your replacement window installation.
Call for a No Obligation Quote Today
As I mentioned above, you'll need to have a professional home improvement contractor to install the windows for you. One of the best in the Downriver Michigan area is All Point Construction. They are a local Pella Windows and Doors authorized dealer and can help you determine which replacement windows is best for your home and answer any questions you may have about the process. Give them a call today at (734) 407-7110 for a free quote and no obligation consultation today.