Just like with any other major home component, your home's windows and doors will need to be replaced after a certain amount of time. Whether you are in need of replacements for your old windows doors, or just want to find something better, getting fiberglass replacement windows in Southgate Michigan should be at the top of your list for what to look for. If you aren't familiar with fiberglass windows doors, you might be surprised just how much of an upgrade they really are.
Make your Home More Energy Efficient with New Fiberglass Replacement Windows in Southgate Michigan
When you get a home improvement projects, some of the biggest concerns you should have are just how long this improvement will last, how much can it boost my home's value, and how much more energy efficient will my home be after the home improvement project. One of the best home improvement projects you can do to address all three of these concerns is to install new replacement windows in your home. New replacement windows can not only improve your home's value and curb appeal but many times they can also increase the energy efficiency of your home dramatically, especially if you have older windows currently installed in your home.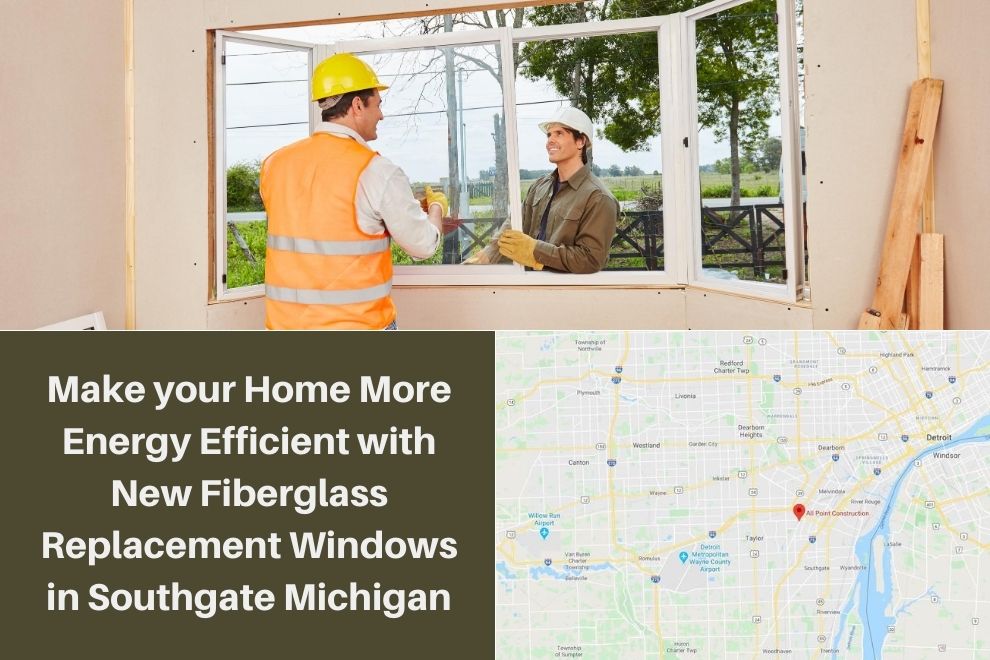 If you're considering replacement windows or doors in your home one of the best materials that is being used today is fiberglass. Here are some of the benefits of using fiberglass framed windows and fiberglass doors on your home in Southgate Michigan.
Durability
If you want protection against the elements, and increase your security, fiberglass is a fantastic option. This is because fiberglass will not warp, rot or crack like wood and vinyl, and won't scratch or corrode like steel. There is no need to repaint or refinish it every year, and there is little maintenance required to keep your door looking good. Wind and moisture aren't going to be an issue for fiberglass, and you can install them in any climate without worrying about how the environment is going to impact it. Fiberglass doors also come with a secure lock fit into it, making it much harder for criminals to get into your home.
Energy Efficiency
Fiberglass is going to greatly help your energy efficiency over other options because of the greater natural insulation it provides. This is because there is an insulating foam core within the door, covered by wood or composite, with a molded fiberglass skin. You can expect greater temperature regulation over other doors, making it easier to use less fuel or energy to get the interior temperature you desire.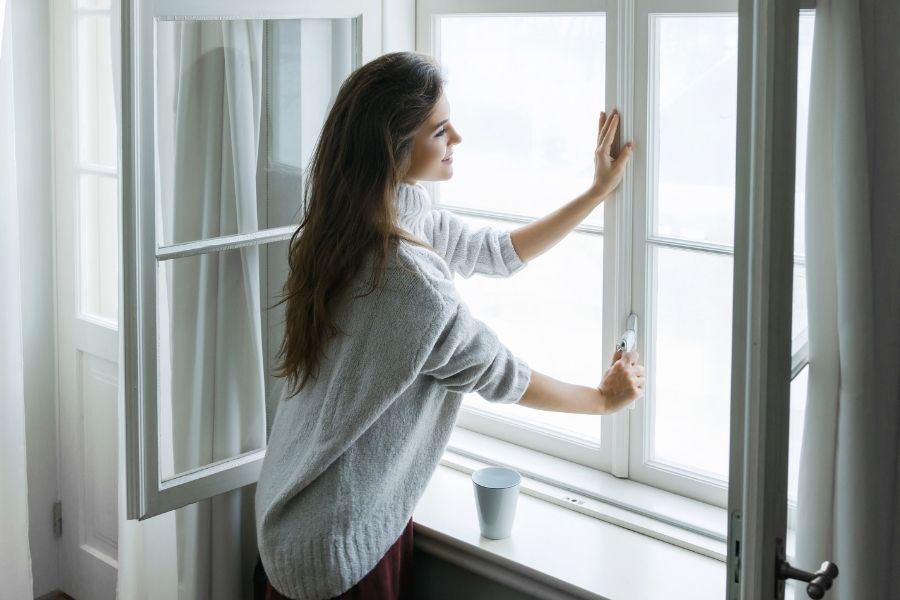 Aesthetic
There are skins available for fiberglass doors, allowing you to customize your door's appearance to match your home's overall aesthetic. Fiberglass doors will naturally appear like wood, allowing you to get the look without the issues that come with the standard wood door option. You can also have the skin resemble other materials like paint grade steel, wood grain and a smooth skin that looks plainer. Fiberglass doors cam be customized to get the size, style and finish that you want for your home, but customization is going to cost more than buying something that is already done. If you prefer, you can also buy factory-primed fiberglass doors, which are all set and just need to be painted or stain by you. This can help you to save some money in the upfront cost, as well as get the desired look you are going for.
Return on Your Investment
Fiberglass doors have become the number one option for replacement doors because of their great features and guaranteed satisfaction. In fact, many fiberglass doors come with a lifetime warranty, protecting your investment for as long as the door is hanging. With the level of durability and lack of maintenance needed for fiberglass doors, you really won't spend much money after the initial investment of buying the door. While the upfront cost of fiberglass doors is higher, you will easily get your money's worth, and will spend less money in the long run than with other door options.
Get an Estimate on Your Windows or Doors
In order to better determine if new fiberglass windows and doors is right for you it's best to first get an estimate. Be sure to call All Point Construction today at 734-407-7110 for a free quote on new windows or doors for your home in Southgate Michigan.