You may have a window that seems like it needs to be replaced. The wood around the window is cracked and looks to be in really bad shape. Or your insulated energy efficient windows are providing an extra draft. There are many reasons why you should replace your windows but sometimes you just need window repair in Downriver Michigan rather than window installation in Downriver Michigan. This article helps you decide which is right for you. 
Window Repair in Downriver Michigan
There are basically two causes to need window repair in Downriver Michigan. The first being an accident that has occurred such as a baseball breaking a window. And the second being the window needs repair because of wear. In either case, you can actually only replace parts of the window rather than getting replacement windows. I'll detail some causes below and what you'll need to do in order to get the window repaired rather than getting it replaced.
Window Sash Problems
A window sash is a part of the window that contains the panes and slides up and down on double hung and single hung windows. Common causes for a window sash giving problems is the glass breaking, foggy condensation appearing on the interior of the glass, or wear along the side of the sash causing it to not properly slide in the casing. All of these problems can be repaired simply by replacing the window sash. A window sash can be made of vinyl, metal, or wood.
Single Pane Window Repair
Older style wooden windows have a multiple panes of glass in them. Sometimes when these panes break a homeowner can just replace that pane rather than replacing the entire window. Although this type of window repair in Downriver Michigan can be done, you're likely much better off replacing the window sashes with new energy efficient ones.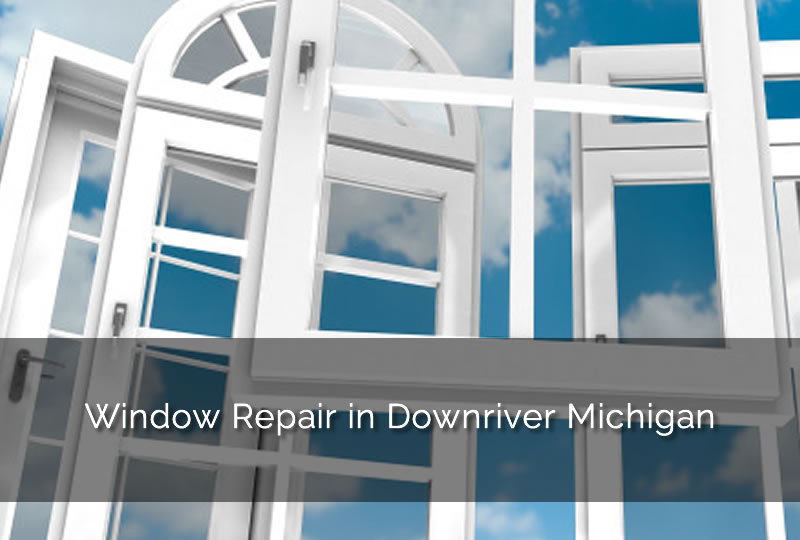 Single pane windows are typically wooden windows but you can actually get vinyl inserts or wooden inserts that can transform the window into a window with insulated glass. Of course, you may be facing the same cost as replacing the entire window with a vinyl alternative that is just as energy efficient.
Adding energy efficient windows can help you reduce your heating and cooling costs dramatically in some cases. So even when the windows cost you initially to get installed they will pay off for years to come. You may also be eligible for a tax break for installing newer energy efficient windows.
How Many Windows Are Damaged
Typically, most windows on the same wall will wear at about the same rate. Some windows which are raised and lowered more could have more damage. But if you need to repair multiple windows you may need window replacement. For older windows, you may not be able to match the new work with the old design. Replacing sashes on a few windows can look tacky if they don't look like the older designs. Be sure to keep this in mind when you're deciding on whether you should repair or replace your windows in Downriver Michigan.