Windows serve some major roles in making your home better, from keeping outside noise from coming in to allowing you to stay warm and cozy during those cold seasons, they do a lot for us and we often take them for granted. When a problem occurs to your windows in Southgate Michigan, it could be something new that you're not aware of, which could cause you problems in the future. That's why it's a good idea to keep up with the problems that your windows can face and what problems indicate that you may need to have them replaced, this will save you money in the long run as well.
When Is Replacement Windows in Southgate Michigan Necessary?
Problems with your windows can occur at any moment, more so when you neglect your windows maintenance though. So, if you're one to dread maintenance for your home's windows, then you may be experiencing some problems that you could be unfamiliar with. Luckily, we're going to help you understand the problems that your windows could have and why it's important to have your windows replaced if you notice these problems, so if you're not sure if it's time for your windows to be replaced then just keep reading and you'll get all of the knowledge you'll need.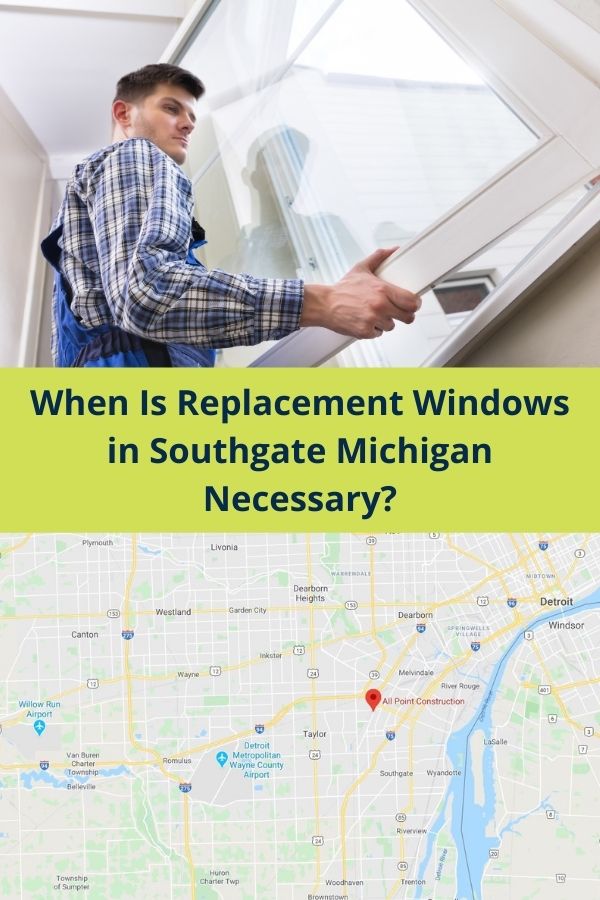 There's plenty of problems that can show from old age, so it's important to figure out if your window is just having problems out of the ordinary, or if the problems consistently happen due to your window becoming old and outdated. If your home's windows are becoming old and showing more signs of problems, then repairing them will just run you broke. A replacement should be done to avoid any problems reoccurring, so that you can avoid many problems in the future.
Drafts coming from windows can happen anytime and they're definitely something you should worry about. Whenever your windows become drafty, air can come into your home and begin raising your energy costs, this leads to your energy bills going up every month which is slowly losing you money.
If you look at your window and notice physical damage that you can see, such as rotting wood, deteriorating frames, cracked glass panes, then your window needs to be replaced as it's not operating as it should be doing. You could potentially have your window repaired, however most of the time it's more efficient to just go ahead and replace the window, making that investment could save you some problems down the road.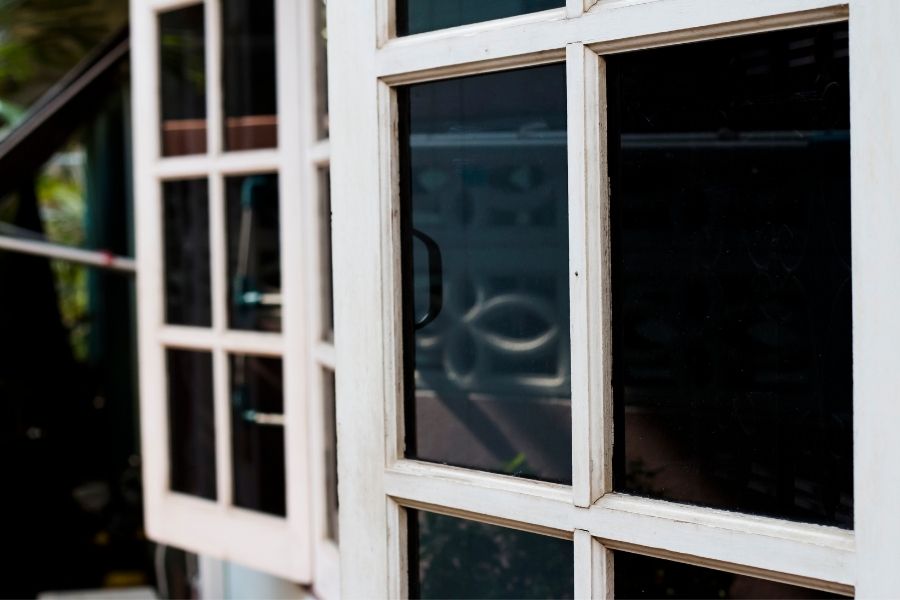 Outside Noises Coming Through
Windows are built to keep outside noise from getting through to the inside of your home, so if you notice that more and more outside noises are coming through your windows, then they may need to be replaced. From cars going down the street to kids playing in the yard, you should be in a quiet area if your home's windows are properly working.
If you have double pane windows installed in your home and notice condensation building up between the glass panes, then your windows have an issue that needs to be addressed. Condensation typically happens when air gets in between the glass panes with moisture present, this is okay if it happens every once in awhile, however if you notice that condensation is starting to build up between your windows glass panes daily, then there's a problem with your windows that needs to be looked at.
Hardware Is Beginning To Fail
Opening or closing your windows should be a smooth operation, but if they're beginning to become sluggish or hard to do, then your windows need to be replaced. Especially if the locking mechanism isn't working properly, burglars typically start at windows, so if your windows are failing to lock properly, then it's an easy entry point for them to come into your home.
It's important to know what signs of damage mean for your home's windows, whether a repair or replacement is needed to be done or not. Of course investing into window replacements can be costly, but remember that every repair that you do or every month your energy bill increases, you're losing money that could go towards that investment and save you money in the long run. Call All Point Construction today at (734) 407-7110 for a free estimate and consultation on new replacement windows for your home.