By now, every homeowner has heard about replacement windows and the amazing benefits they have on your home. But to get the most out of your replacement windows, they need to also be energy efficient. Simply getting new windows in Michigan installed on your home on their own will not give you the best results, so it is important to know how to tell what makes the windows energy efficient, and how to decide if you need it.
Choosing the Right Energy Efficient Windows for Your Michigan Home
All of the windows and doors that are sold today in the United States must have an energy rating promptly displayed on them. This applies to all new doors and windows. Used, damaged, or salvage items may not have this requirement so you really wouldn't know the energy efficiency of those windows or doors. However, for all the new windows and doors, there must be a sticker located on the material. The sticker is typically placed on the glass and it provides easier removal by the home owner later. No one wants to have a window with glue for a sticker all over it. The energy rating sticker has all sorts of information about the material but it may be a bit difficult to understand. Here are some of the rating and symbols you may see on your home windows and what they actually mean.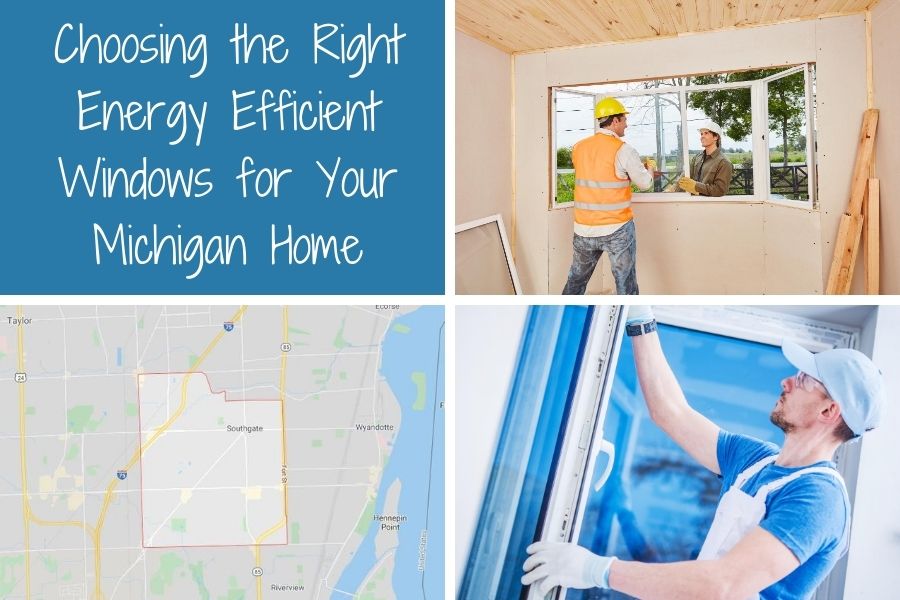 NFRC Score
The National Fenestration Rating Council, or NFRC, is a third- party organization that tests windows, doors and even skylights to see just how energy efficient they are. The NFRC provides a label with several scores to indicate how the item will handle certain factors.
U-Factor
The U-factor score is used to measure how will the windows retain heat, rather than letting it escape. This is important for keeping your home warm in the cooler months by avoiding losing your fuel right out the window. Scores for U- factor range from 0.20 to 1.20. You want to look for the lower numbers for the best results.
Solar Heat Gain Coefficient
Solar heat gain coefficient scores reflect the exact opposite of the u-factor. Instead of trying to maintain heat in your home, this score indicates how well the windows prevent heat from getting in. This becomes important when the weather becomes warmer, like in summer, and you are trying to keep your home cool. No matter how much you run fans and air conditioning, if your windows are allowing heat to come in, it is never going to be enough to maintain it. This score ranges from 0 to 1, with 0 being the ideal with no heat coming in.
Visible Transmittance
If you are looking to save money on lighting your home by allowing more natural light in, you want to pay attention to the visible transmittance score. This shows how much the window allows light to come in without any obstructions. The scores range from 0 to 1, with one being the most light coming in.  For example, stained glass has a score closer to zero because of the coloring and design. But a window with no colors, glazing, or coating is going to be closer to a score of one.
Air Leakage
To help you better prevent drafts in your home, you want to look for the air leakage score. This has a maximum score of 0.3, with the lower scores being better. The closer the score is to 0.3, the more air is going to get through, creating a draft in your home.
Energy Star Rating
Energy Star is another company that also tests windows, doors, and many appliances to see how energy efficient they are. Energy star provides a score as well, but also includes a list of all the added features of the window that makes them energy efficient by their standards. This includes multiple pane windows with gas fillings, low-e glass, warm edge spacers, and quality frame materials like vinyl.
Talk With a Contractor
To get the best assessment for your home it's best to talk with a reputable window installation contractor. A contractor can go over the different types of materials and what each could mean for your home's energy efficiency. One of the top contractors that offer full consultations for window replacement in Michigan is All Point Construction. Give them a call today at 734-407-7110 for a free consultation on your window replacement project.