Have you ever been in a position where a major storm has hit your area and out of nowhere, your window becomes damaged? If you've experienced that, then you know how important it is that you know exactly what you need to do, as it can get confusing, many homeowners will often make mistakes that lead to further damage. That's why you'll want to read along as we discuss this topic more, we'll teach you everything you need to know about what you should do when your home windows in Southgate Michigan become damaged by a major storm that hits your area.
What You Should Do If Your Windows in Southgate Michigan Are Damaged During A Storm
Storm damage can happen suddenly without any warning at all when a harsh storm has arrived, there's a few things you'll want to know and do when that day comes. Weather elements such as hail and high winds are definitely harsh to your windows and can cause some serious damage quickly, broken glass can be exposed while these storms go on so it's important to keep away from windows at all times during harsh storms and especially keeping children away from the windows. Follow us as we teach you what exactly you should do when a storm has damaged your home's windows.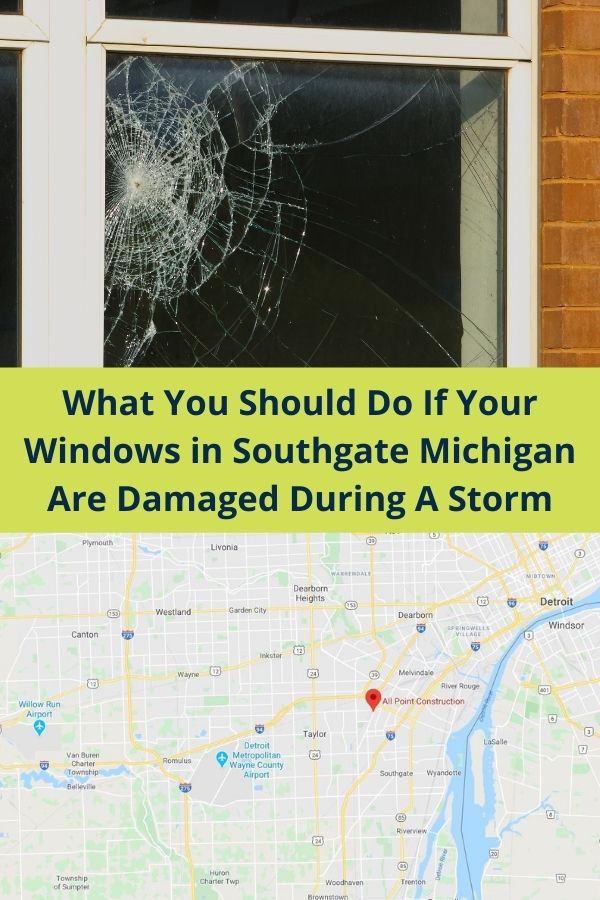 Don't Panic
The first step is to not panic, this can be hard for some homeowners as some people don't deal with storms that well. However, if a problem has occurred that's left your home's windows damaged, it's important for you to take charge and not panic.
Moving Your Family Away
If you're in the middle of a major storm and your window becomes damaged, such as broken glass panes, then it's ideal that you move your family to another roof with less or no windows at all, as this will limit anyone getting hurt from the broken shards of glass that remains on the floor. If you have carpet in your home, those glass shards can hide themselves in your carpet and cause hurt to people living in your home. So until the storm is over, it's important to keep your family away from the damaged windows in your home.
Keep Debris Out
If the glass has broken on your home's windows, after you move your family you could opt to put a piece of tarp over your exposed and damaged window. This will ultimately keep debris outside of your home, however if winds are sufficient enough, then you may want to just wait until the storm is over as debris could fly in and hurt you in the process.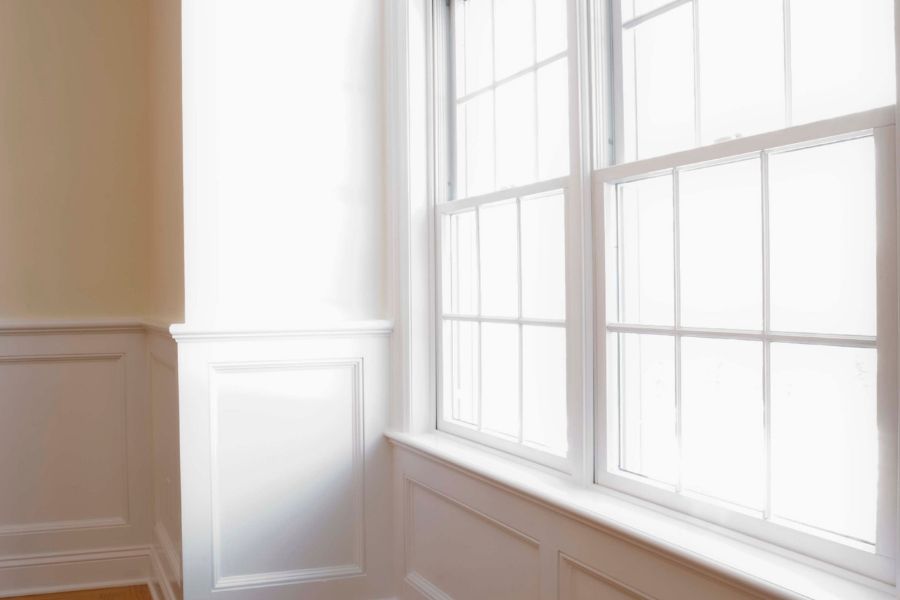 Address The Damage
After the storm has passed, it's important to act quickly and address all the damages that happened during the storm. This doesn't mean just checking the window, inspecting other areas around it as well just to be sure it's all good. Once you've addressed all of the damage that's been done, you can move on to repairing or replacing.
Repair Vs. Replace
Once you've figured out all of the damage that's been done, it's up to you to determine if you'll want to proceed with repairing the window or replacing it altogether. It's recommended that you invest in replacing it with a more durable window, however if you'd just like to repair it then just make sure you hire a professional window expert to do so.
Keep Up With Window Maintenance
One of the reasons why your home's windows could get damaged during a storm is not because they aren't durable, but because they aren't properly taken care of. You'll want to stay on top of maintenance for your windows to ensure they're durable enough to take on a storm and protect your home, if maintenance is neglected you could find problems and a weakening window.
It's important to inspect your windows regularly and keep up with the maintenance to avoid damage during a storm, however even doing so could still result in a broken window during a rough storm. Don't underestimate the power of hail, rain, snow, and wind during a harsh storm. They can certainly do their fair share of damage to your home's window. Consider hiring a professional window expert to inspect your home's window and replace it with a more durable one. Call All Point Construction today at (734) 407-7110 for a free quote for replacing your home windows that are damaged. They are fully licensed and insured and can install new windows quickly and affordably.