Having energy efficient homes can help you save money. New windows can make your home more energy efficient. New window installation can drastically improve the energy efficiency of a home. They effectively reduce heat transfer, meaning that during colder months, your house will stay warmer while using less energy.
Additionally, during summer months, new windows can help keep the interior cool by blocking out ultraviolet rays and helping to reduce solar gain. In essence, this means that you will be using less energy to keep your house at a comfortable temperature, which in turn will help minimize your electricity bills.
Understanding Energy Efficiency and Windows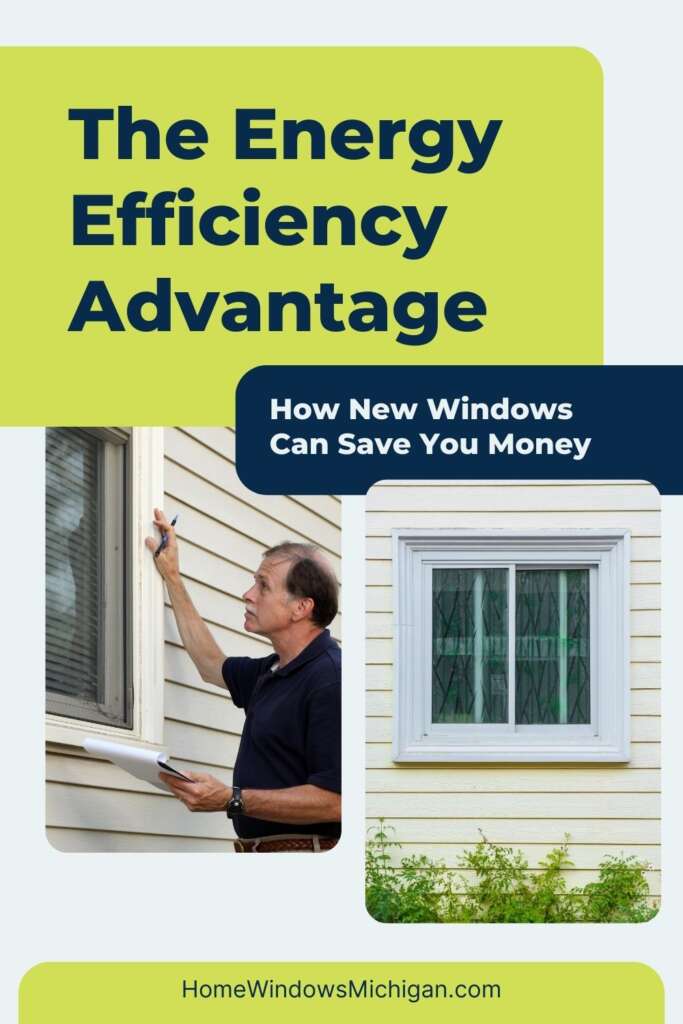 U-Factor
U-factor is an important factor to consider when choosing energy efficient windows for your home. U-factor measures the rate of heat transfer through a window, as well as its ability to resist the flow of warm air in and out of the home to determine just how energy efficient the window is. Higher U-factor ratings are associated with less efficient windows, meaning more warm air will be lost in winter months. Your new windows should have a U-factor rating of .30 or lower.
Consider Frame, Glass, and Other Components
When comparing the energy efficiency of windows you need to consider the entire window. The energy efficiency of windows is also impacted by the glass and framing materials used in the window. Double or triple pane windows filled with inert gas between the panes help to reduce heat transfer, providing even more insulation for your home. Low-Emissivity (Low-E) coatings are also a great option to increase efficiency as they reflect infrared light which can also protect your home's furnishings from fading as well.
Single, Double, and Triple Pane Windows
When making a decision about which type of window to install in your home, it is important to compare single-pane, double-pane, and triple-pane windows. Double-pane windows typically consist of two panes of glass separated by a spacer, while single-pane windows are just one pane of glass. Triple-pane windows are typically the most efficient and have other benefits such as noise reduction as well.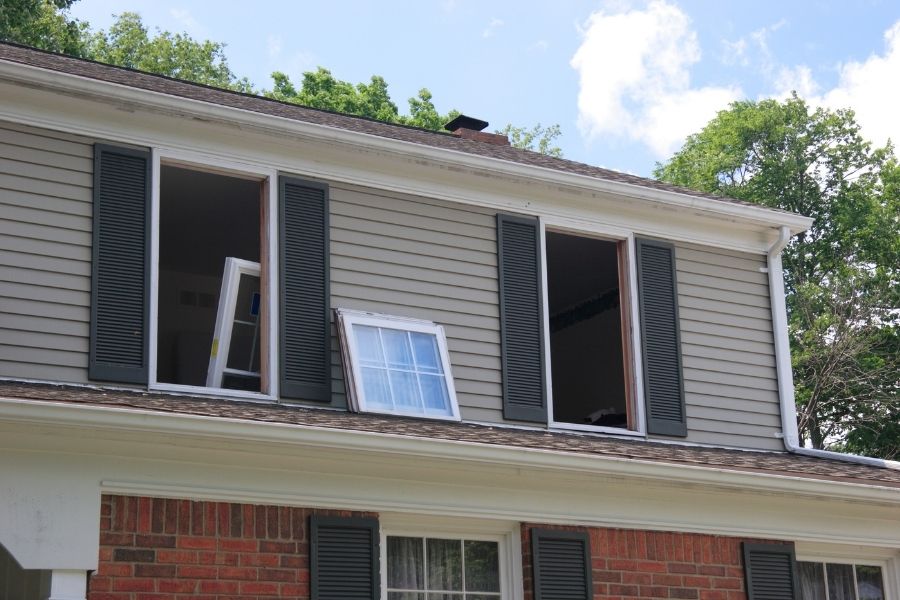 Benefits of Energy Efficient Windows
In Winter
New windows can drastically reduce the amount of energy needed to keep your home comfortable in both hot and cold weather. During colder months, the improved insulation of new windows will trap heat indoors, reducing the need to use heating systems as often. This decrease in energy consumption will result in lower heating bills.
In Summer
In summer months, new windows can help keep the interior cool by blocking out ultraviolet rays and helping to reduce solar gain. This will help minimize your cooling bills and make it easier to keep your home comfortable, no matter how hot it is outside.
Overall
Energy efficient windows can save you money in both winter and summer months. Not only that, but they can also increase the value of your home, making it more attractive to potential buyers. Additionally, energy efficient windows can also help protect your furniture from fading due to harsh ultraviolet rays.
Types of Energy Efficient Windows
Vinyl Frames
There are a variety of materials used to make window frames, each with their own unique benefits and drawbacks. The most popular and economical option is vinyl frame windows, for example, are an inexpensive option that require little maintenance and can be found in a wide range of colors and designs. They also provide excellent insulation, keeping your home warmer in winter and cooler in summer. However, vinyl frames are not as strong and durable as other materials, such as wood or aluminum.
Wood Frames
Wood frame windows offer excellent insulation and durability but require more maintenance than other types of windows. They are also typically more expensive than vinyl frames.
Metal Frames
Aluminum frame windows, on the other hand, are lightweight and durable but tend to conduct heat easily so they are not always the best option for energy efficiency. However, they are still a great choice for areas with extreme climates since they can resist the elements better than other materials.
Look For Energy Star
No matter which type of window you choose, make sure to look for one that is labeled as "Energy Star" certified to ensure it meets the highest standards for energy efficiency. Taking
Get a Quote on New Windows for Your Home
Call the home improvement experts in Downriver Michigan today to get a free quote on your home windows project. All Point Construction can install your new windows quickly and they are done right! They offer financing options to help spread the payment for your windows out over time and they provide free quotes! Call today at (734) 407-7110 for more details.
Frequently Asked Questions