If you are looking for tips for cleaning windows like a pro in Ann Arbor MI, you have come to the right way. Many people think you simply use Windex and a paper towel to clean your window and that's it, but that is not it. There are certain things you need to do in order to clean your windows the right way and in this article, I am going to help you do just that. If you want to clean your windows like the pros, follow the tips in this article and you will see a big difference in your windows. Your windows in your Ann Arbor Michigan home will look a lot cleaner. Take a look at the cleaning windows tips below:
Tips for Cleaning Windows Like a Pro in Ann Arbor MI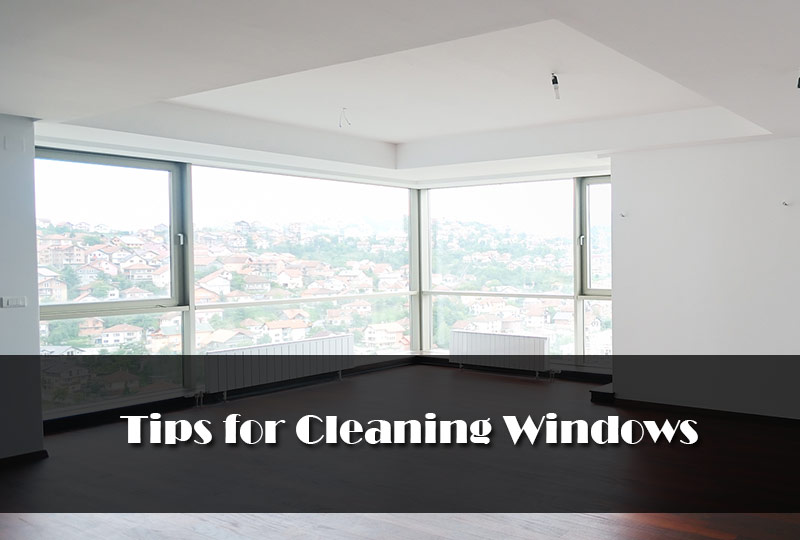 Tip #1 – Dusting the Window Frames, Sashes & Sills
The first thing you will want to do is dust the window frames, sashes and sills. This is an important part of cleaning your windows because if you spray the cleaner on your windows and the cleaner drips down in the sills, it will make a puddle and you will be looking at a mess. It will also be harder to clean the dust and dirt from the window sills once it turns muddy from the window cleaner. So, it's best to tackle the sills and frame first. The best way to clean the window frames, sashes and sills is by using a vacuum cleaner. Use the extension on your vacuum cleaner, the one with the brush on the end, and vacuum the frames, sashes and sills.
Tip #2 – Choose a Cloudy Day or Wait Until Evening to Clean Your Windows
Another tip I would like to offer to help with cleaning windows like a pro in Ann Arbor MI, is wait until it's cloudy or until it's evening time to clean your windows. The reason being, if you clean your windows during the day when the bright sun is shining in, you will have a tough time cleaning the windows without leaving streaks. With the sun beaming in the windows, the Windex or whatever you use to clean your windows will dry really quickly and that will cause streaks and spots on your windows. So, wait until evening time to wash them or wait until a cloudy day.
Tip #3 – Use a Microfiber Cloth to Clean the Windows
If you have tried the microfiber cloths for cleaning windows, you are really missing out. You can pick these cloths up for a dollar or two at your local Dollar Tree or Dollar General. Use the cloth to clean the windows after you have sprayed them with Windex or whatever window cleaner you use. These cloths will soak up all the cleaner and leave your windows looking nice and clean!
Use these three tips when cleaning windows and your windows in your Ann Arbor, Michigan, home will look great. They will look like the professionals have cleaned them. For more tips on Windows, please take a look at our other articles here on Home Windows Michigan.