When you look at replacement windows in Allen Park Michigan, it is important consider the testing that those windows have gone through and the ratings they have been given. There are many different tests and rating that replacement windows can go through, so it is important to be able to identify what the test is and what the rating means. This will guarantee that you will get the right windows for your home and the best results.
Ratings You Need To Consider In Replacement Windows in Allen Park Michigan
One of the best home improvement projects you can do to get the most from your investment is to have replacement windows installed in your home. Replacement windows can help your home become much more energy efficient as well as improving the curb appeal of your home. Both of these benefits means more value for your home. However, when it comes to getting replacement windows installed in your home you'll need to consider the energy efficient rating. All windows and doors today have this rating displayed so consumers know exactly how energy efficient the replacement windows are. This can help tremendously when selecting a window pattern, brand, and style for your home improvement project. Here are some things you should look for when getting new replacement windows for your home.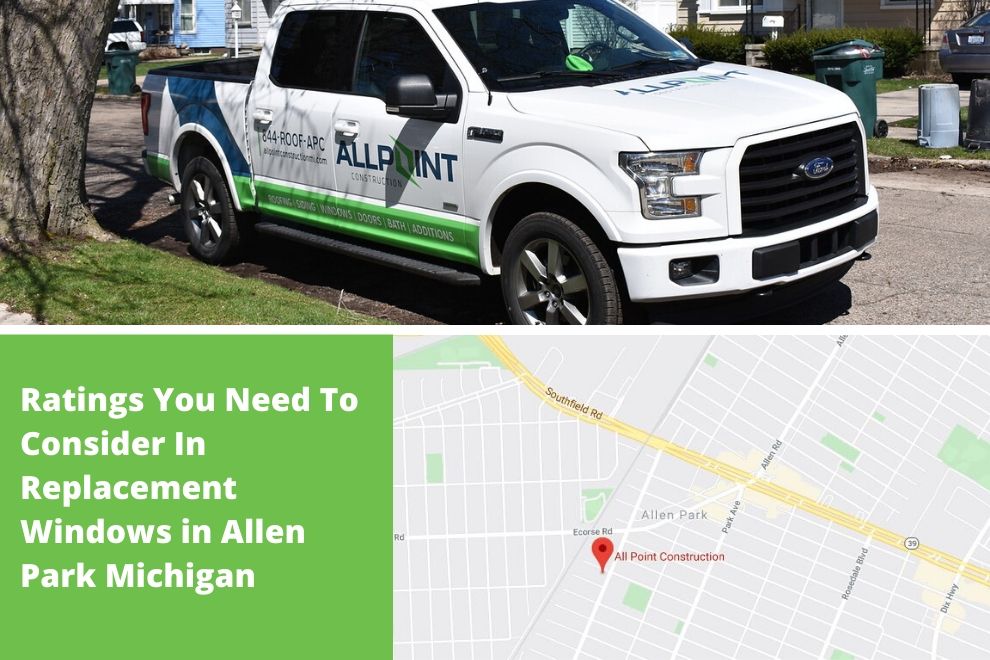 EnergyStar Rating
Typically the most advertised rating, EnergyStar is a government-backed agency designed to try to reduce greenhouse gases and help better the environment through more energy efficient homes. Having an EnergyStar rating means that the product has met certain federal regulations for being environmentally friendly. The better the EnergyStar rating, the more energy efficient and better for the environment the product is.
Sound Transmission Class Rating
When it comes to how much sound gets passed through the window, you want to look for the Sound Transmission Class, or STC, rating. This will help you get an idea of how noise cancelling the windows are, especially for those in noisy areas. To get more soundproofing, you need to consider getting double or triple pane windows for greater thickness and a better STC rating.
 Visible Transmittance Rating
Visible Transmittance, or VT, ratings describe how much light will be allowed through the window's glass. The rating is between 0, meaning no light coming through, and 1, letting 100% of light from outside in. the closer to 1 you are, the more light you will be getting in your home.
Air Leakage Rating
Even the best windows will have slight air leakage. To make sure that this air leakage. Or AL, is as low as possible, you need to look at the AL rating. This measures the amount of air passing through in cubic feet through a single square foot of window. This will give you a better understanding of how drafty the windows may be and how much heat you might lose through your windows.
Condensation Resistance Rating
Condensation on your windows doesn't just obscure your view. The moisture from condensation can soak into your frames and create a perfect spot for mold to grow and spread. This is especially problematic in the cooler months as you heat your home and the air is cold outside. The condensation resistance, or CR rating will help you get an idea of how well the windows will fight off condensation and prevent the issues that come with it. The better the CR rating is, the less condensation you will have on your windows.
U- Factor Rating
U-factor refers to the window's ability to insulate and prevent heat transfer. You want to look for low U-factor ratings, typically around .30 and 1.20. The smaller the U-factor rating number, the better your windows will be at keeping your home at a consistent temperature and avoiding heat loss.
Solar Heat Gain Coefficient Rating
The SHGC rating for your windows refers to the amount of heat brought in from the sun's rays through your windows. This is important to consider because it can greatly help to naturally heat your home during colder months, but can also make your home overly hot during the summer.
Talk With a Qualified Contractor
To get a better idea of just what new replacement windows can do for your home be sure to call a qualified window contractor such as All Point Construction. All Point Construction offers a free consultation for window installation in Downriver Michigan. Call them today at 734-407-7110 to get started and discuss your project.