As time goes by, homeowners' windows will tend to get old and have more and more problems, sometimes forcing them to have a window replacement done and picking the best window replacement out there isn't the easiest of jobs. Especially since most homeowners want a variety of different things from their windows, not just looks or eco-friendliness. However as time goes by, windows become better and offer more than the standard beauty of some windows. There's plenty of windows to choose from the market right now, but we believe that vinyl windows are one of the best window replacement in Trenton Michigan you can get for many reasons that we'll cover throughout this article.
Pros And Cons Of Vinyl Replacement Windows in Trenton Michigan
Well, we can't really say vinyl windows are the "best" since there's many windows out there that could fit the needs better to certain homeowners, but there's no disagreeing that vinyl windows are very popular and are used in many homes in America. With that being said, we'll cover the most popular pros and cons of vinyl windows so you can have a better idea about them, then you'll be more confident in deciding which type of window is best for your home.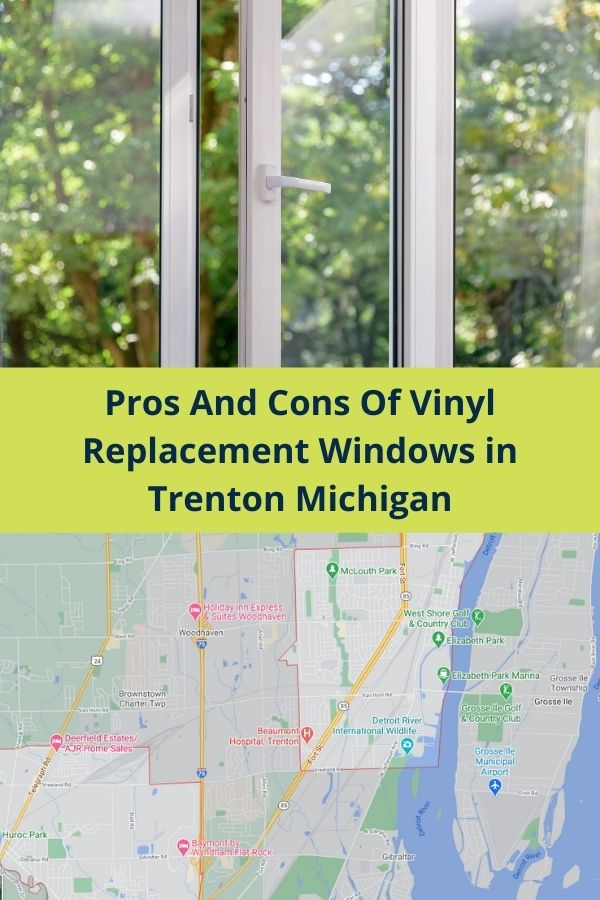 Pros Of Vinyl Windows
When it comes to window replacement, it can get pretty expensive depending on which window you choose to have installed. Luckily, vinyl windows are pretty low-cost, so you won't find yourself stressing out by having a few windows replaced in your home. The pricing does vary on the style and color you choose to pick though.
Unfortunately with vinyl windows, the colors and styles available have a small option, but the options that are still there are great and will certainly help boost your curb appeal. Vinyl windows are base materials, so if it gets scratched, you won't be able to notice much since the color isn't just a coating.
Vinyl is great for quieting the noises from the outside, since the windows have great insulation, you'll find yourself in a more peaceful area in your home.
Vinyl windows are very durable in many ways, the material used is water resistant, heat resistant, and even UV resistant, meaning you won't find yourself with rotting windows and such. Vinyl windows are typically known to last for about 20 years given it receives proper maintenance and cleaning.
When we say easy installation, that doesn't mean try to DIY. It means that since vinyl windows are pretty lightweight, they can be easily installed in a faster manner by a professional crew.
If you're searching for an option that is more on the eco-friendly side of things, then vinyl windows are perfect for you. The materials used to make vinyl windows are recyclable, meaning you'll be more eco-friendly with them.
Of course every window out there requires proper maintenance to live a long healthy life, however vinyl windows are pretty low maintenance and don't require much but a nice clean. Since the material doesn't really scratch and fade, you will find yourself at ease not having to repaint it if it ever got chipped or scratched.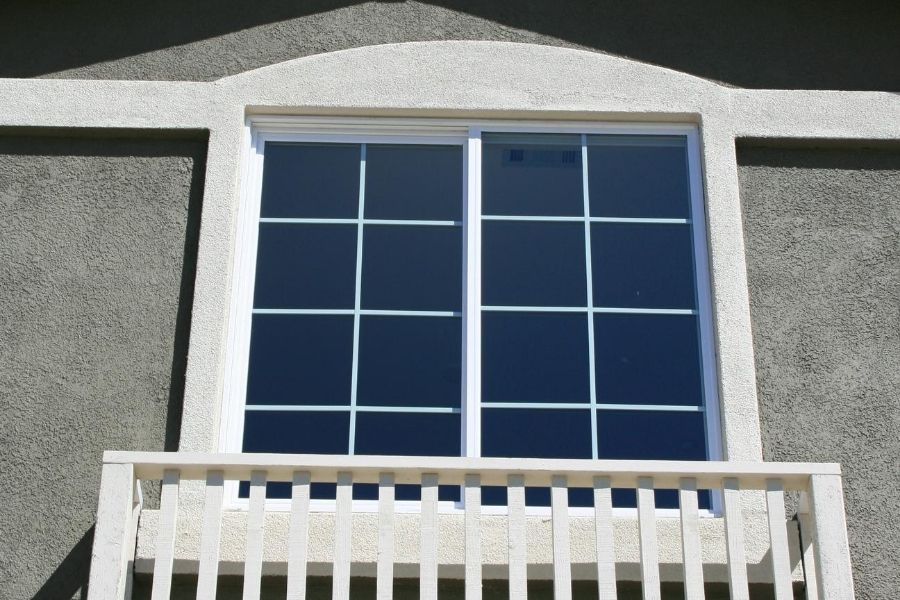 Cons Of Vinyl Windows
Since the color is actually not a base coat but rather the material itself, the color options can be limited for many homeowners that want more look from their windows. But there are still options for vinyl window coloring.
Customization Limitations
Since vinyl windows are known to be hard to shape, custom types of windows can be pretty costly. Basic vinyl windows don't typically get that costly though.
There's plenty of windows out there available on the market, and with newer and better options coming to windows we see everyday, the stress from picking the right windows for your home can certainly feel overwhelming. But with this article, we believe you'll find what you're looking for with the amount of pros that outweigh the cons, vinyl windows are a great option for most homeowners looking for an eco-friendly, durable, and low maintenance type of window for their home. They're also easily installed, but we always recommend going to a professional to have them installed as that will grant you the better chance of nothing going wrong with your beautiful new windows. Be sure to call All Point Construction today at (734) 407-7110 for a free quote on replacement windows for your home.