When you're looking outside to check the weather or admire your lawn, are you looking through old and decaying windows? Are you always cold during the winter, listening to the wind whip through your windows? If so, it's time to think about new window installation. These days, licensed window manufacturers offer more than just one basic style to choose from, so the sky's the limit. You have lots of options to consider, such as:
✓ Vinyl, wood or aluminum
✓ Sliding or picture
✓ Double or single-hung
✓ With or without awnings
✓ Select type of glass, finish, hardware and grill
Another to aspect to think about is energy efficiency. If you haven't replaced your windows in many years, it's likely hot or cold air (depending on the season) is escaping, costing you more on your energy bill. Reputable building contractors such as Allpoint Construction have access to many different styles and brands of windows, such as Pella Windows & Doors, a world-renowned leader in the window manufacturing industry. Allpoint Construction is licensed and insured to provide custom window installation in Ann Arbor, Michigan and its surrounding areas. They're centrally located and easy to do business with, offering affordable financing and credit options, with some as low as $0 down.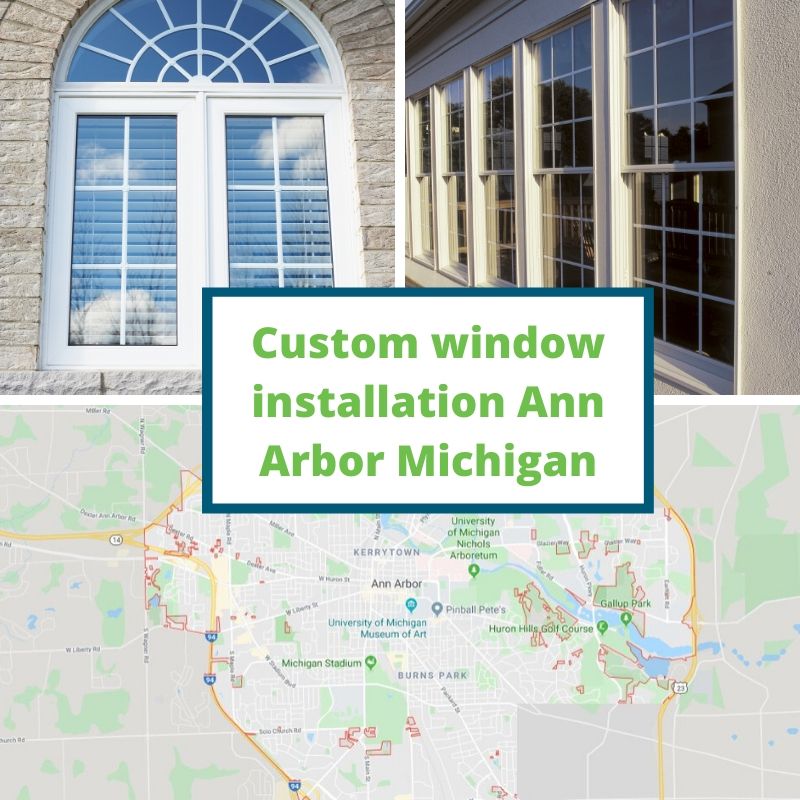 It's not recommended that homeowners use a DIY approach to window installation. This type of project involves precise measuring and custom fitting to make sure each window is properly fitted and sealed throughout your home. If done improperly, you could lose 50% or more in energy each day, resulting in a cold house during the winter and hot home in the summer. The expert window installers at Allpoint Construction have more than 20 years of training and experience in all areas of construction, including custom window installation in Ann Arbor MI.
Curb appeal
Whether you choose a new bow or bay window, or sliding sash or casement windows, you want a company that uses only the best in building materials and products. The right windows can add to your home's curb appeal, even if you're not selling your property. You'll be the envy of your neighbors once you have new windows installed. By choosing environmentally-friendly windows, you'll be saving energy and promoting a healthier environment for the planet. Plus, when you look out your windows, you'll notice a clearer, brighter picture, with no peeling areas of decay, scratches, or gaps. Treat yourself and your family to a home with pizazz by exploring new options in custom windows. Windows with certain imperfections can put you at risk for termites and weather damage. Michigan experiences harsh winters with lots of ice, snow and hail, as well as torrential rains the rest of the year. By choosing new custom windows, you'll be protected from the elements and safe from harm. Brand new windows that are sealed and guaranteed to last many years will put your mind at ease during any snowstorm or rainfall in the future. Safe and secure windows protect against theft and break-ins, too, an important aspect to consider.
Allpoint Construction performs free, no-obligation window inspections, examining the interior and exterior of your home. If it's determined you need replacement windows, you're guaranteed to receive the best deal you can find in your neighborhood. Their customers are always happy and satisfied with their workmanship and frequently come back to do business again with this credible company. Choose the #1 window installation company in Ann Arbor MI and call to make an appointment for a free estimate and inspection today at 734-407-7110 to get started. Allpoint is proud to be endorsed by Pella Windows & Doors as well as the Better Business Bureau.